Reviewed by Van T. Tran
Special Edition DVD
New Line, widescreen 1.85:1/16x9, languages: English DD 5.1, French Digital Stereo, subtitles: English, French, Spanish, double side-single layer, 22 chapters, rated PG-13, 103 min., $24.99, street date 9/3/97.
Supplements:
Geoffrey Rush's Golden Globe acceptance speech
Q & A with Scott Hicks
Cast & crew biography & filmography
Theatrical trailer
Studio Line
Academy Awards: Winner of Best Actor-Geoffrey Rush. Nominated for Best Picture-Jane Scott, Best Director-Scott Hicks, Best Supporting Actor-Armin Mueller-Stahl, Best Screenplay Written Directly for the Screen-Scott Hicks, Jan Sardi, Best Original Dramatic Score-David Hirschfelder, Best Film Editing-Philippa Karmel, 1997.
Directed by Scott Hicks. Starring Geoffrey Rush, Noah Taylor, Alex Rafalowicz, Armin Mueller-Stahl, Lynn Redgrave, Googie Withers, Sonia Todd, Nicholas Bell, John Gielgud.
Opening in the early 1980's, Shine begins as David (Geoffrey Rush), a man in his forties, stumbles into a wine bar after getting lost one night in driving rain. Although he is wildly eccentric, David charms the bar's owner, Sylvia (Sonia Todd). When Sylvia takes David home, it appears that he is living in some sort of halfway house, under someone's care. Despite his unorthodox lifestyle and personality, Sylvia is impressed with David's brilliant skills as a pianist and gives him a regular job playing at her bar.
David's impromptu performance for Sylvia is, in fact, the first time he has been at a piano in more than a decade. Inspired by this, he is transported back to his childhood in which everything seemed to revolve around the piano. Though just a little boy, David (Alex Rafalowicz) is pushed by his father, Peter (Armin Mueller-Stahl) to excel as a pianist. A Polish-Jewish refugee who emigrated before World War II, Peter is enamored of music, though he himself was denied the opportunity to pursue it. Having lost most of his family in the Holocaust, all Peter has left are his four children, and the only thing of value he has to give them is his beloved music.
Of the four, it is David who possesses an exceptional talent and, under the tutelage of his domineering father, he begins to shine on the local competition circuit. Then, when Peter is persuaded to get David a proper instructor, the boy's genius wins him accolades on a national level. By the time the child prodigy is a young "star" in his teens (played by Noah Taylor), no less a luminary than Issac Stern offers him a scholarship to study in America, but Peter can't bear the thought of losing David and forbids it.
Bitterly disappointed, David finds himself both flattered and frustrated by his father's love. On the one hand, Peter wants his boy to have everything that he himself was denied as a child. On the other hand, Peter is resentful, even envious, of the opportunities that David enjoys that he could not. For years, Peter has struggled to open doors for his son and now, ironically, he closes them.
Over the next few years David forms a strong and touching relationship with a famous elderly writer, Katharine Susannah Prichard (Googie Withers) and, when another opportunity to study abroad -- this time in London -- presents itself, she urges David, now in his late teens, to accept. This time David defies Peter's authority and when he sets off for London he is banished from home. At what should be a moment of great pride, Peter feels nothing but betrayal and burns his precious scrapbook filled with clippings of David's prodigious achievements.
At the Royal College of Music in London, David studies under a legendary professor Cecil Parkes (John Gielgud), who is himself something of an eccentric. Parkes recognizes in David the spark of genius and is somewhat oblivious to the fact that David's near-obsessive commitment to the piano leaves him adrift from everyday reality. Separated from family and friends, David's life becomes fragmented -- all concertos, cigarettes, and occasional letters from Katharine. It is upon learning of Katharine's death that David loses his last bit of inner strength. Playing the blisteringly difficult Rachmaninoff "Piano Concerto No.3" to an admiring college audience, David's performance is a triumph. But, when it is over, he collapses on stage, the victim of a complete breakdown.
David returns to Australia, where he receives various forms of treatment at various institutions. Though his sister visits him, his father behaves as if his son is dead. What is worse, David is forbidden to play the piano for fear that it might excite him too much. Then, after wandering into Sylvia's bar and re-establishing himself as a performer, life for David begins to change.
A chance meeting with Gillian (Lynn Redgrave), a Sydney astrologer who is visiting Sylvia, develops into friendship, then unlikely romance. And, because Gillian's love is unconditional, free of expectations, envy, or competition, David's chaotic inner life and his undisciplined outer life gain stability for the first time.
David will only see his father once more before the elder Helfgott dies. But with Gillian by his side, David gradually comes to accept his father's death and learns to deal with the traumas of his past. Returning to the concert stage in triumph, with Gillian and the rest of his family in the audience, David the pianist is finally reconciled with David the man, and now both of them are able to shine.
Picture/Sound/Extras (A/A-/C)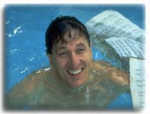 Scott Hick's Shine is a "brilliantissimo" film that encapsulates an incredible journey of one man perservering through insurmountable adversities and arriving to the triumphant transformation of the human spirit. In telling the story of David Helfgott, a prodigious classical pianist who suffered a complete mental breakdown during a performance of Rachmaninov's Concerto's #3 and exacerbated by a tormenting father, the viewer is taking through a rollercoaster of emotions that is both tragic and inspiring. Due to the film's success, the world rediscovers David Helfgott and the popularity allows him to fulfill a once promising career that was cut short.
Bringing the story to the big screen was quite a journey in itself. Australian director Scott Hicks first heard of Helfgott in 1986 while reading a small newspaper story announcing a concert appearance. Hicks attended the concert not knowing what to expect, except that by the end of the evening, he was totally captivated by the eccentric display and extraordinary performance of the man on stage. Hicks felt that there must be some fascinating aspects of this man's life that could be told. It would take another year before the Helfgotts agreed to tell their story and nine more years of intense determination by Hicks and co-writer Jan Sardi to develop the screenplay. Showcased in 1996 at the Sundance Film Festival, the film was an instant success with audiences and critics alike, and went on to garner multiple awards and nominations, including Best Actor award for Geoffrey Rush for his uncanny protrayal and Best Picture nomination.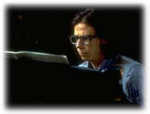 The things that struck me most about Shine, besides the superlative cast, are the splendid cinematography, the oustanding editing, and the musical structure of the film that serves to manifest the story. The pivotal scene in which Noah Taylor descends into a mental breakdown while playing Rachmaninov is magnificiently photographed and edited in conveying the intensity and deterioration. In contrast to another scene in which Geoffrey Rush seems to bounce triumphantly across the sky is just pure uplifting joy. Hicks chose to tell the story not in a biographical or chronological fashion, but rather in an inspirational perspective that weaves the past and present like passages in a musical piece for a very dramatic effect.
I first saw Shine on the Criterion laserdisc, which I consider it more of a definitive version mainly because of the terrific commentary provided by Hicks and Geoffrey Rush. Hicks is especially so full of enthusiasm and passion on his commentary. It is like he is reading a script and auditioning for a part. He lends tremendous insight to the technical aspects and background story of the film. Geoffrey Rush is equally excellent and talks mostly about his experiences with this lifetime role and his meetings with the Helfgotts. The Criterion also contains an eight-minute video and interview with David Helfgott, but is poorly done since it was shot using an 8mm camcorder. Since Criterion does not license out their supplements, the DVD compensates by providing an excellent twenty-minute Q&A interview with Hicks, the Golden Globe acceptance speech by Rush, a widescreen trailer, and cast and crew bios. A nice touch is during the menu selection, Flight of the Bumble Bee performed by Helfgott is played on the background.
In term of transfer, both versions are exceptional, but the DVD exhibits a slightly truer color and more clarity in the images. The picture is perfectly matted at approximately 1.85:1 and 16x9 enhanced. The presentation is near pristine quality with no noticeable digital artifacts or dirt particles. I love the way how the sets are lit with beautiful and expressive lighting from the dingy house to the grand concert hall.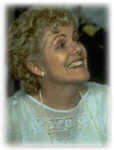 The encoded 5.1 soundtrack produces a very immersive and acoustic atmosphere. While not bombastic, after all the concertos are from Rachmaninov and Chopin, not Host or Wagner, is nevertheless exhilarating and dynamic. Every note and key resonates with clarity, from the subtleness of a solo pianist to a full orchestral concerto recorded from the actual performance of Helfgott. The surround mix is effectively applied with amble ambience. I like the sound effects of the applauding audiences that put me right in the middle seat of a concert hall. A standout moment occurs on the Rachmaninov piece in which the intensity and concentration are signified by the isolated effect of no music, but instead the soundtrack is enveloped in a submerge water sound with the thumping of the heart and the fingers frenticly banging away at the piano keys in slow motion, and then wham we are jolted back to reality with the full blast of orchestra. The score also provides arias that showcase a beautiful mid and high range.
Shine is a remarkable and inspiring film that is a result from the tremendous love and care put forth by the filmmakers and actors. After watching the film, you too would want to stand up and applause. Bravo!
Related Sites
Current as of 2/8/99

Official Site--Contains an interesting and wonderful background on the production, plus info on the cast and crew. With Shockwave installed, you can also learn to play the "Rach 3."
James Berardinelli's ReelViews--"Shine truly does what its name says."
San Francisco Examiner--"Shine strikes some off-notes."
Emile's Shine Page--Provide a personal account of David's concert with links to related sites.
Geoffrey Rush Online--"It is our hope that this niche on the Internet for him (Geoffrey Rush) will make people more aware of his marvelous ability, and will bring together his fans from around the world."
USA Today--"Acclaimed Movie Turns Spotlight on Rush," an article featuring the success of Geoggrey Rush.
Noah's Lark--A site dedicated to this talented Australian actor.
David Helfgott--A site with some excellent pictures of Helfgott by Robert Banks for The Sunday Age of Melbourne, Australia.
David Helfgott by Peter Wilmoth--A well written profile of David and Gillian Helfgott.
USA Today--"Film's Real-Life Protaganist Now Greets Life With Zest," an article on David Helfgott.
Salon Magazine--Read a great interview with director Scott Hicks.
Movie Music U.K.--A full review of the film score composed by David Hirschfelder: "It has to be one of the most inventive and effective use of classical pieces for many a year."
Amazon.com--Available to purchase are the DVD at 30% off, the screenplay by Hicks and Sardi, the autobiography Love You to Bits and Pieces: Life with David Helfgott by Gillian Helfgott, the famous recording of David Helfgott Plays Rachmaninov: Piano Concerto no. 3, classical performances of David Helfgott's Brilliantissimo and Brave New World, and the original film score composed by David Hirschfelder featuring Rachmaninov, Chopin, Liszt, and other classical composers.