FOX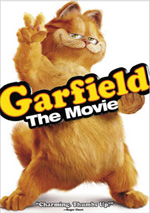 MOVIE INFO
Director:
Peter Hewitt
Cast:
Breckin Meyer, Jennifer Love Hewitt, Stephen Tobolowsky, Bill Murray, Evan Arnold, Mark Christopher Lawrence, Vanessa Christelle
Writing Credits:
Jim Davis (comic strip, "Garfield"), Joel Cohen, Alec Sokolow
Tagline:
Get ready for frisky business.
Synopsis:
He's cynical, lazy and, literally, a fat cat. Now, Garfield, America's favorite feline, is about to become a major motion picture star, in a film with broad-audience appeal. The live action / CGI picture is adapted from the syndicated carton strip read in 2600 newspapers by 260 million readers around the globe.
In his film debut, Garfield's owner, Jon, takes in sweet but dimwitted pooch Odie, turning Garfield's perfect world upside down. Now, Garfield wants only one thing: Odie out of his home and life! But when the hapless pup disappears and is kidnapped by a nasty dog trainer, Garfield, maybe for the first time in his life, feels responsible. Pulling himself away from the TV, Garfield springs into action.
Box Office:
Budget
$50 million.
Opening Weekend
$21.727 million on 3094 screens.
Domestic Gross
$75.253 million.
MPAA:
Rated PG


DVD DETAILS
Presentation:
Widescreen 1.85:1/16x9
Fullscreen 1.33:1
Audio:
English Dolby Digital 5.1
Spanish Dolby 2.0
French Dolby 2.0
Subtitles:
English
Spanish
Closed-captioned

Runtime: 80 min.
Price: $29.98
Release Date: 10/19/2004

Bonus:
Disc One
• Audio Commentary with Director Peter Hewitt and Producer John Davis
• Inside Look




PURCHASE @ AMAZON.COM

EQUIPMENT
Sony 36" WEGA KV-36FS12 Monitor; Sony DA333ES Processor/Receiver; Panasonic CV-50 DVD Player using component outputs; Michael Green Revolution Cinema 6i Speakers (all five); Sony SA-WM40 Subwoofer.


RELATED REVIEWS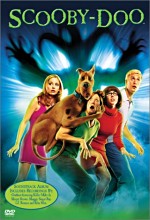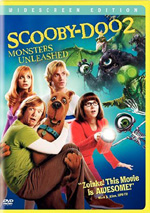 [an error occurred while processing this directive]
---
Garfield: The Movie (2004)
---
Reviewed by Colin Jacobson (October 1, 2004)

2004's Garfield the Movie was one of those flicks a lot of people hoped would flop. A potentially cheesy combination of a cartoon property and CGI, initial glimpses didn't make it look promising. It seemed like one of those flicks that would either really strike gold or totally flop.

In reality, Garfield fell somewhere between those extremes. With a gross of $75 million, it didn't set the world on fire, but it avoided the abject failure of something like Thunderbirds and its humiliating $6 million take. Critics didn't have many nice things to say about Garfield, but they also didn't savage it to the degree they went after a flick such as Catwoman.

What reaction did Garfield deserve? A very negative one, as this witless and inane drivel never turns into anything even remotely entertaining.

Don't expect much plot here. Fat, lazy, self-involved cat Garfield (voiced by Bill Murray) lives with his nebbish of an owner Jon (Breckin Meyer). Jon pines for pretty veterinarian Liz Wilson (Jennifer Love Hewitt), which means he brings Garfield for office visits more often than necessary. One day she asks him to help rescue a dog named Odie. Since he sees this as a way to score points with Liz, Jon agrees, and he soon finds himself smitten by the cute and charming pup.

Unfortunately, Garfield fails to see Odie's appeal, and he freaks when he sees Jon start to favor the dog. This intensifies when Odie steals the stage at a dog show and attracts the attention of TV performer Happy Chapman (Stephen Tobolowsky), a guy with an animal act who needs a dog. Jon declines the offer, though.

After Garfield accidentally trashes part of Jon's house, he gets the boot, but he manages to trick Odie into coming outside instead. This happens at night, and Odie wanders away from home. An old lady finds him and puts up "Found Dog" signs, while Jon posts his own "Lost Dog" notes. Shakdsad sees his opportunity to get a hold of Odie for his act when he sees the woman's sign, so he claims the pooch as his own.

Initially pleased to be rid of his rival, Garfield soon realizes the error of his ways, mainly because all his animal friends now forsake him. Garfield sees Odie on TV with Happy and tries to notify Jon, but this doesn't work. The rest of the movie follows Garfield's efforts to bring Odie back home.

Garfield presents the sight - or at least the sound - of Bill Murray cashing a paycheck. Other than money, I can't fathom why he'd allow himself to be associated with such a terrible film. He certainly never sounds inspired. His readings of Garfield's weak attempts at humor always seem tired and without enthusiasm. I thought Murray might help make something passable out of the project, but he does nothing to elevate the material.

Granted, with material this insipid, I can't imagine how he could have done much with it. Garfield presents one tepid gag after another, all of which seem to have been created by some random joke generator. Or maybe that's not fair - a computer program could definitely produce funnier bits than what we see here. The movie's relentless product placement doesn't help. If you swig a beer with every reference to Wendy's, you'll be blitzed by the end of the flick.

As for the lead character himself, the computer-animated Garfield presents an odd choice of style. Too photorealistic to succeed as a cartoon but too cartoony to look believable, he never fits with the rest of the action. The animated cat blends poorly with the real-life backgrounds, and the choice to use actual critters in all the other animal roles makes the decision to use a moderately cartoonish Garfield even less sensible. The production straddles the worlds of comics and reality in a tenuous manner that makes it even more difficult for us to get involved in the action.

Does anything good come from Garfield? Odie is a cute pup, and I'm way too attracted to Hewitt to ever criticize her strongly. Tobolowsky also manages some minor mirth with his broad turn as Happy. He's an underrated performer who almost provokes some amusement at times.

Almost. Maybe Garfield was doomed to be a dud, but I don't think so. Yeah, it comes from a comic strip that long ago lost any zing, but it still didn't need to become such a puerile and pathetic piece of piffle.
---
The DVD Grades: Picture B+/ Audio B-/ Bonus C+
---
Garfield the Movie appears in both an aspect ratio of approximately 1.85:1 and in a fullscreen version on this single-sided, double-layered DVD; the widescreen image has been enhanced for 16X9 televisions. Only the letterboxed picture was reviewed for this article. Only minor problems affected this generally strong transfer.
Sharpness failed to present many of those concerns. Just a little softness crept into some wider shots. Otherwise the movie was detailed and crisp. I discerned no moiré effects or jagged edges, but light edge enhancement popped at times. Print flaws occasionally manifested themselves via a few specks, but these remained very infrequent.
For the most part, the film's colors seemed solid. In general, the flick displayed a broad and varied palette, and the DVD replicated these tones reasonably nicely. Occasionally the hues seemed a little pale, but they usually came across as natural and accurate. Black levels were adequately deep and rich, and shadow detail was appropriately clear but not excessively opaque. No significant problems marred Garfield, but enough small concerns popped up to knock my grade down to a "B+".
Comedies don't usually provide much in the audio department, and the Dolby Digital 5.1 soundtrack of Garfield fell into line with expectations, at least until the last act. Prior to that, the soundfield seemed heavily oriented toward the front, and it lacked much ambition even there. The elements were fairly "speaker specific" and didn't always blend smoothly. The movie attempted a moderate amount of directional dialogue, and those elements caused mild problems. The lines failed to transition between channels neatly and came across as awkward.
The music showed good stereo presence, though, and matters improved during the movie's last act. The bits meshed more smoothly and surround usage increased. Minor until then, for most of the movie, the rear speakers provided little more than reinforcement of the forward image. The final act brought them to life well, though, as the city traffic, trips through air vents and trains made the movie noticeably more involving.
Audio quality appeared fine. Speech remained natural and concise, with no signs of edginess or problems connected to intelligibility. Music showed nice range and clarity, and the bass response demonstrated a reasonably solid punch. Effects were fairly bright and accurate, and they presented adequate range. Too much of the mix was pedestrian to earn a high grade, but the overall package warranted a "B-".
Garfield skimps on extras. The main attraction comes from an audio commentary with director Peter Hewitt and producer John Davis. Both men sit together for this running, screen-specific piece. Davis dominates this techno-intensive piece. Actually, "intensive" probably isn't the best word, for while the men usually chat about the technical elements of making the movie, they never get very intense. Instead, we hear some rudiments of shooting around a CG lead character as well as the way this affected the production. In other parts, they talk about the cast, the voices for the secondary animals, and some production issues. Possibly the most interesting elements connect to the movie's color design, as we learn how they made sure Garfield would always be the focal point. A smattering of good tidbits appears here, but the track seems too slow-paced and lackadaisical to become something special.
As we go to Inside Look, an "exclusive insider's look at upcoming projects from Fox", we find a preview of upcoming computer animated flick Robots. It includes comments from director Chris Wedge as he gives us a quick glimpse of the story and characters. It remains a glorified trailer but it's fun if the movie interests you.
"Inside Look" also presents some behind the scenes peeks at Because of Winn-Dixie along with remarks from director Wayne Wang, actor Annasophia Robb, co-producer Becki Cross Trujillo, and head animal trainer Mark Forbes. This piece concentrates on casting the film's lead dog. Annoying musical act Baha Men attempt to extend their 15 minutes with a music video for "Holla!" It integrates some Garfield snippets but is wholly unremarkable otherwise.
Garfield opens with a few ads. We get trailers for Bratz: Starrin' and Stylin' and Strawberry Shortcake as well as a general promo for Fox flicks.
I expected little from Garfield the Movie and received even less. A lame, unfunny film, it wastes the talents of Bill Murray and others as it fails to ever remotely entertain. The DVD presents good picture with adequate sound and only minor extras. Garfield is a decent DVD for a bad movie.
| | |
| --- | --- |
| Viewer Film Ratings: 2.9142 Stars | Number of Votes: 35 |