LIONSGATE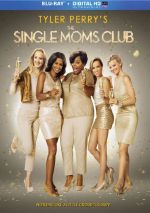 MOVIE INFO
Director:
Tyler Perry
Cast:
Nia Long, Wendy McLendon-Covey, Amy Smart, Cocoa Brown, Zulay Henao
Writing Credits:
Tyler Perry
Synopsis:
When five struggling single moms put aside their differences to form a support group, they find inspiration and laughter in their new sisterhood, and help each other overcome the obstacles that stand in their way.
Box Office:
Opening Weekend
$8,075,111 on 1,896 Screens
Domestic Gross
$15,986,272
MPAA:
Rated PG-13

DISC DETAILS
Presentation:
Aspect Ratio: 2.35:1
Audio:
English DTS-HD MA 5.1
Spanish Dolby Digital 5.1
Subtitles:
English
Spanish
Closed-captioned
Supplements Subtitles:
None

Runtime: 111 min.
Price: $39.99
Release Date: 7/22/2014

Bonus:
• "The Single Moms Sisterhood" Featurette
• "The Mens Club" Featurette
• Previews




PURCHASE @ AMAZON.COM

EQUIPMENT
Panasonic TC-P60VT60 60-Inch 1080p 600Hz 3D Smart Plasma HDTV; Sony STR-DG1200 7.1 Channel Receiver; Panasonic DMP-BD60K Blu-Ray Player using HDMI outputs; Michael Green Revolution Cinema 6i Speakers (all five); Kenwood 1050SW 150-watt Subwoofer.


RELATED REVIEWS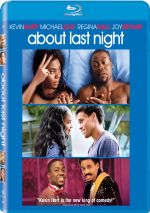 [an error occurred while processing this directive]
---
The Single Moms Club [Blu-Ray] (2014)
---
Reviewed by Colin Jacobson (July 21, 2014)

Over the past decade or so, Tyler Perry has established his own little cinematic empire, as he produces inexpensive female-oriented films that turn good profits. Eventually he created a flop, though, which occurred with 2014's The Single Moms Club. The movie dragged in less than $16 million in the US and sank without a trace.

With a Rotten Tomatoes index of only 16 percent, Moms also received poor reviews – which made it the logical choice to be the first Perry-directed movie to grace my TV, of course. Five single moms find themselves called to a conference at their kids' school. This group includes Jan Malcovitch (Wendi McLendon-Covey), Lytia Wright (Cocoa Brown), Hillary Massey (Amy Smart), Esperanza Luego (Zulay Henao) and May Miller (Nia Long), a mix of women from different backgrounds and means.

What brings them together? Their kids came onto the campus after hours and misbehaved, so the moms need to pay for their crimes.

To keep their kids at the exclusive private school, the five single moms must head a dance/fundraiser. This starts as an assignment but turns into something more when the women bond and creates their "Single Moms Club" so they can help each other deal with their different challenges.

Given all the negatives attached to Moms, I admit I went into the film with low expectations. For a while, I began to think it might work better than anticipated, as the movie's first act delivered some decent material. It didn't manage to dazzle, but it brought us moderately interesting characters and an efficient – if easy – set-up.

Once the women start their "Single Moms Club", though, the movie rapidly declines. Almost any sense of wit or personality goes out the window, as the film preoccupies itself with lessons and platitudes. The story goes out of its way to place the women in situations that prompt contrived events and simplistic approaches.

That means a lot of overwrought melodrama. Granted, Moms could be worse in that category, but it still seems packed with weepy, overly dramatic moments. No one doubts that single moms have a lot to handle, but the movie beats us down so relentlessly with their various issues that it becomes a consistent drag.

Perry shows no ear for natural dialogue. When the women speak, they deliver their messages and fail to do so in a way that sounds like normal conversation. Perry appears to come up with his point and doesn't know how to make it sound realistic. (He also throws in some of the most self-serving lines on record when he requires the actors to repeatedly discuss how hot he looks. Sorry, Tyler – you're not really all that handsome.)

Some of the actors occasionally muster a little life, at least. McLendon-Covey offers enough devious wit to periodically overcome the film's pitfalls, and a smattering of other decent moments materialize along the way.

Unfortunately, these remain in the minority, as simplistic life lessons and tedious melodrama dominate. Someone might be able to make a good movie about the world of the single mother, but Tyler Perry apparently isn't that person.
---
The Blu-ray Grades: Picture B/ Audio B-/ Bonus D+
---
The Single Moms Club appears in an aspect ratio of approximately 2.35:1 on this Blu-ray Disc. The image usually appeared pretty solid.
Sharpness mostly looked positive. A little softness occasionally affected wide shots, but those instances occurred infrequently. Instead, the movie usually seemed accurate and well-defined. I noticed no issues with shimmering or jaggies, and edge haloes failed to appear. Print flaws also failed to mar the presentation.
Moms went with an amber-influenced palette typical of the genre. This wasn't an overwhelming tint, though, and the image showed a good array of hues that seemed warm and full. Blacks were dark and deep, while shadows demonstrated nice smoothness. Except for some of the softness, this was a satisfying image.
As for the DTS-HD MA 5.1 soundtrack of Moms, it showed scope typical of its genre. This meant a limited soundscape without much to make it stand out from the crowd. Outdoor shots and parties added a bit of immersiveness, as did a few other exteriors, but those instances remained fairly infrequent. Most of the flick came with a lot of ambience and not much else.
Audio quality seemed good. Speech was distinctive and natural, without edginess or other issues. Music seemed warm and lush, while effects showed nice clarity and accuracy. Again, nothing about the mix impressed, but it suited the story.
Only minor extras appear here. The Single Moms Sisterhood goes for 11 minutes, 10 seconds and includes comments from writer/director/actor Tyler Perry, producer Matt Moore and actors Cocoa Brown, Wendy McLendon-Covey, Amy Smart, Nia Long and Zulay Henao. The show looks at story/characters, cast and performances, and some aspects of the shoot. Little substance appears in this superficial, fluffy promo piece.
The Mens Club lasts six minutes, six seconds and features Brown, Smart, Henao, Long, Perry, and actors Terry Crews, Ryan Eggold, and William Levy. This one covers cast, characters and performances. It continues the puffy feel of "Sisterhood" so don't expect to learn much from it.
The disc opens with ads for Madea's Neighbors from Hell: The Play, Temptation, Draft Day and Frankie & Alice. These show up under Also from Lionsgate as well. No trailer for Moms appears here.
Buried beneath one-dimensional characters and simplistic lessons, The Single Moms Club lacks much appeal. Although it starts fairly well, it quickly sags and turns into a tedious melodrama. The Blu-ray comes with reasonably good picture and audio but lacks notable supplements. Don't expect much from this forgettable, heavy-handed screed.
| | |
| --- | --- |
| Viewer Film Ratings: 2 Stars | Number of Votes: 1 |