UNIVERSAL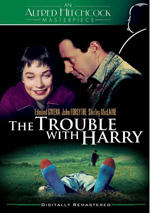 MOVIE INFO
Director:
Alfred Hitchcock
Cast:
Edmund Gwenn, John Forsythe, Shirley MacLaine, Mildred Natwick, Mildred Dunnock, Jerry Mathers
Writing Credits:
John Michael Hayes, Jack Trevor Story (novel)
Tagline:
A comedy about a corpse.
Synopsis:
Academy Award winner Edmund Gwenn, John Forsythe, Mildred Natwick and Jerry Mathers star in this charming comedy mystery. The Trouble with Harry is that he's dead, and while no one really minds, everyone feels responsible. Academy Award winner Shirley MacLaine makes her screen debut in this New England romp that includes romance, humor and several unearthings of the corpse. In The Trouble with Harry, the Master of Suspense, Alfred Hitchcock, proves the range of his genius with a decidedly different work.
Box Office:
Budget
$1.2 million.
MPAA:
Rated PG


DVD DETAILS
Presentation:
Widescreen 1.85:1/16X9
Audio:
English Monaural
Spanish Monaural
Subtitles:
English
French
Closed-captioned
Supplements Subtitles:
English
Spanish
French

Runtime: 99 min.
Price: $19.98
Release Date: 6/20/06

Bonus:
• "The Trouble With Harry Isn't Over" Documentary
• Production Photographs
• Production Notes
• Trailer




PURCHASE @ AMAZON.COM

EQUIPMENT
Panasonic 50" TH-50PZ77U 1080p Plasma Monitor; Sony STR-DG1200 7.1 Channel Receiver; Panasonic DMP-BD60K Blu-Ray Player using HDMI outputs; Michael Green Revolution Cinema 6i Speakers (all five); Kenwood 1050SW 150-watt Subwoofer.


RELATED REVIEWS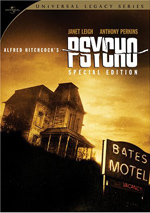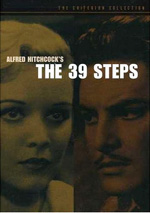 [an error occurred while processing this directive]
---
The Trouble With Harry (1955)
---
Reviewed by Colin Jacobson (August 19, 2009)

While the work of Alfred Hitchcock usually displayed his droll, dark sense of humor, 1955's The Trouble With Harry offered a more overt entry in the "black comedy" genre. Harry starts with a death, as apparently Captain Albert Wiles (Edmund Gwenn) accidentally shoots Harry Worp (Philip Truex) during a hunting outing. He plans to simply hide the corpse and not notify anyone, but a variety of locals find the body before he can do so, and that makes it impossible for Wiles to neatly dispose of Harry.

Oddly, none of these folks seem too upset about the departed. Some – like Jennifer Rogers (Shirley MacLaine) exhibit outright happiness about his death, while others remain simply unconcerned. Struggling artist Sam Marlow (John Forsythe) uses Harry as a model, while aging spinster Ivy Gravely (Mildred Natwick) uses her discover of Captain Wiles' deed as an excuse to invite him over for a snack. Inevitably, complications arise, primarily connected to the cause of Harry's death. Did he die due to Captain Wiles' gun or did something else occur? The film explores that path along with connected issues.

My opening paragraph may make Trouble sound like it differs from the usual Hitchcock flick more than it actually does. Yes, the film provides more overt comedy than most other Hitchcock works, but it's not like Hitch made something akin to Weekend At Bernie's. Though the humor becomes more prevalent here, the material remains dark and dry; this isn't a broad laughfest.

And that's good, because we don't want Hitchcock to stray too far from his bread and butter. By no means do I view Hitchcock as a one-note filmmaker, as we find substantial differences among most of his films. However, virtually all of Hitchcock's works fall under the "thriller" banner, and I don't think he'd have been well served if he tried to stretch his legs too much. Hitch clearly understood where his talents resided, so he created variations on similar themes within the same genre. A more traditional comedy from Hitchcock probably would've been a disaster; he remained uniquely suited for dark material like this.

Trouble probably seems quirkier than most Hitchcock flicks, though. I'm glad it avoids the usual depiction of a small town populated by relentlessly kooky folks. Early on, it looks like we'll get that kind of cutesy/wacky set of people, but Trouble steers clear of those personalities. The characters we encounter aren't bland, but they also don't come across like fake movie oddballs.

While the characters involved seem acceptably real and without too many contrived mannerisms, the situation does lend itself to quirkiness. After all, the main gimmick here comes from the near absence of "whodunnit" material. Other than some half-baked investigation by the local deputy, no one in Trouble seems to care who killed Harry. They attempt to assign responsibility mostly due to worries about potential fallout from the incident; they certainly don't feel bad about his demise or become concerned with any other aspects of the case.

Most movies would feature a taut detective story that deals with the ramifications of the death. Not Trouble, which maintains a relentlessly nonchalant attitude toward that issue. This is really more of a character piece than a murder mystery, as the film gives us Sam/Jennifer and Albert/Ivy couples.

In fact, the creepiest part of Trouble comes from the romance between Albert and Ivy. I know she's supposed to be a desperate spinster, but Gwenn was way too old for Natwick. Strangely, the movie portrays Ivy as 42 even though she looks much older. Natwick was 50 at the time, so why not use her real age? In any case, Gwenn was pushing 80 back then, so the concept of those two as a couple doesn't seem too appealing for an audience. Gwenn played Santa eight years earlier, and now he's romancing a much younger woman? Ick!

Despite that misstep – why not cast someone less ancient as Wiles? - The Trouble With Harry provides solid entertainment. It stands as "B"-level Hitchcock; I doubt anyone would place it among his best works. Nonetheless, it gives us an unusual take on a standard tale.
---
The DVD Grades: Picture C-/ Audio C+/ Bonus C+
---
The Trouble With Harry appears in an aspect ratio of approximately 1.85:1 on this single-sided, double-layered DVD; the image has been enhanced for 16X9 televisions. A serious mix of pros and cons, Trouble portrayed some very nice visuals and a lot of pretty ugly ones.
Many of the problems related to sharpness. Parts of the movie looked just fine and depicted accurate and concise images. Unfortunately, substantial amounts of the film came across as rather soft and fuzzy. Some of this came from the prominent edge enhancement that cropped up through the film. Haloes could be moderately heavy, and they contributed to the impression of blurriness that occasionally appeared. Too much of the movie was simply awfully ill-defined.
That seemed sadder than usual because the rest of the image was generally positive. Once I got beyond the edge enhancement and softness, almost everything was fairly solid. At times, colors looked a little faded and muted. However, most of the time hues were vibrant and rich, and they suffered from no bleeding, noise or other issues. Black levels worked quite well, as they appeared tight and deep. Shadows also were effectively displayed. Low-light images looked clear and appropriately opaque, though some "day for night" shots meant that nighttime elements looked "off".
Print flaws created only sporadic concerns. Occasional specks and a small blotch or two cropped up, but these stayed pretty insubstantial. Really, it was the softness and edge enhancement that made this a "C-" transfer. Otherwise I liked what I saw.
I found the monaural soundtrack of The Trouble With Harry to prove more positive. It didn't greatly exceed expectations for a mix of its age, but the audio was more than acceptable. Speech lacked edginess. The lines weren't exactly natural, but they seemed distinctive and without problems. Effects were a little flat, but they showed no distortion and displayed acceptable definition. Music was pretty lively given its age, as the score sounded reasonably bright and concise. Only a little background noise was noticeable. All together, I found little about which to complain, as the soundtrack aged well.
Over in the extras, we start with a documentary called The Trouble With Harry Isn't Over. This 32-minute and five-second piece provides the standard mix of movie snippets, archival elements and interviews. We hear from director's daughter Pat Hitchcock O'Connell, associate producer Herbert Coleman, screenwriter John Michael Hayes, Bernard Herrmann biographer Steven C. Smith, and actor John Forsythe. "Over" looks at the source novel, its adaptation, and the project's path to the screen, Hitchcock's working style, cast and performances, shooting in Vermont and sets, the score, and the movie's reception.
The biggest disappointment about "Over" comes from the absence of any actors other than Forsythe. At least Shirley MacLaine and Jerry Mathers are still with us, so it's too bad they didn't participate. Nonetheless, "Over" offers a fun look at the flick. Forsythe contributes a few amusing anecdotes about Hitchcock, and the program proves to be a breezy and informative piece.
Although we get a trailer for Trouble, it most definitely isn't the film's original theatrical ad. Instead, it's a promo for a home video release – and not a very interesting one. I don't know why the DVD fails to include the real trailer, but since it promises the theatrical advert, the presence of a boring home video promo disappoints
Finally, we find two stillframe collections. Under Production Photographs, we see 38 images. These mix ads, publicity shots and behind the scenes pictures. Production Notes presents some basics about the flick. Some of these details repeat from the documentary, but they're worth a look.
Though a little more comedic than most Hitchcock flicks, The Trouble With Harry marks enough of the director's hallmarks to still feel like one of his works. We find a skewed mystery that rarely cares about what happened to the titular victim, and it becomes an enjoyable experience. The DVD suffers from erratic visuals along with perfectly acceptable audio and a few decent supplements. Trouble isn't a Hitchcock classic, but it's fun enough to merit a look.
| | |
| --- | --- |
| Viewer Film Ratings: 4.2 Stars | Number of Votes: 5 |