WARNER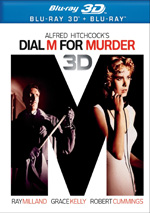 MOVIE INFO
Director:
Alfred Hitchcock
Cast:
Ray Milland, Grace Kelly, Robert Cummings, John Williams, Anthony Dawson, Leo Britt, Patrick Allen, George Leigh
Writing Credits:
Frederick Knott
Tagline:
If a woman answers ... hang on for dear life!
Synopsis:
When American writer Mark Halliday visits the very married Margot Wendice in London, he unknowingly sets off a chain of blackmail and murder. After sensing Margot's affections for Halliday, her husband, Tony Wendice, fears divorce and disinheritance, and plots her death. Knowing former school chum Captain Lesgate is involved in illegal activities, Tony blackmails him into conspiring to kill Margot. When she kills Lesgate in self-defense, Tony implicates her as being guilty of premeditated murder. Halliday must out-stratagize Tony to save Margot's live.
Box Office:
Budget
$1.4 million.
MPAA:
Rated PG


DVD DETAILS
Presentation:
Aspect Ratio: 1.85:1
Audio:
English Monaural
French Monaural
German Monaural
Italian Monaural
Castillian Spanish Monaural
Latin Spanish Monaural
Portuguese Monaural
Subtitles:
English
Castillian Spanish
French
German
Italian
Dutch
Latin Spanish
Portuguese
Closed-captioned
Supplements Subtitles:
English
Spanish
French

Runtime: 105 min.
Price: $35.99
Release Date: 10/9/2012

Bonus:
• Both 3D and 2D Versions of Film
• "Hitchcock & Dial M" Documentary
• Trailer




PURCHASE @ AMAZON.COM

EQUIPMENT
Panasonic 50" TH-50PZ77U 1080p Plasma Monitor; Sony STR-DG1200 7.1 Channel Receiver; Panasonic DMP-BD60K Blu-Ray Player using HDMI outputs; Michael Green Revolution Cinema 6i Speakers (all five); Kenwood 1050SW 150-watt Subwoofer.


RELATED REVIEWS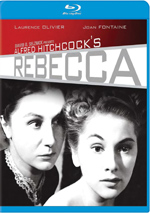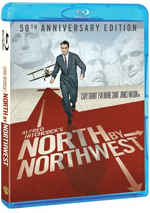 [an error occurred while processing this directive]
---
Dial M For Murder [Blu-Ray] (1954)
---
Movie Reviewed by Brian Ludovico / Update by Colin Jacobson (September 28, 2012)

What would you do if you found out your significant other had been unfaithful? Contact your lawyer? Match their infidelity as revenge? Nothing?

When former tennis star Tony Wendice (Ray Milland) found out his wife Margot (Grace Kelly) had had an affair with American mystery novel writer Mark Halliday (Robert Cummings), the answer was almost to kill her. She would pay with her life for her dalliances while he was on the long tennis tour around the world, as soon as he figured out a way to do it.

The problem for Wendice was that he wanted to go free, of course, and he wanted to get his hands on Margot's money after her death. Tony had grown accustomed to the lavish lifestyle that being a tennis pro had afforded him, but in his retirement, he had trouble adjusting to the lower income. No, this wouldn't be a hot-blooded crime of passion; Wendice would deliver her fate with cold precision and walk away to tell the tale. Wendice would have to pull off the perfect murder to accomplish all of these malevolent goals.

Tony finds an ingenious way to rope in a local hood, a con man with a lot to hide who needs money and needs it in a hurry. Tony offers this man - sometimes known as Captain Lesgate (Anthony Dawson) - a thousand pounds to snuff out his wife. He doesn't want Lesgate to smash open the door and hit his wife over the head with a pot while she screams for help. He offers Lesgate what sounds like an absolutely infallible plan, plotted out to every single last detail meticulously. If followed to the letter, Tony tells Lesgate, there is absolutely no risk involved for anyone except Margot. Lesgate can't refuse, as Tony's got enough information on him to turn him over to the police for fraud, or worse, murder. We follow events that ensue after Tony and Lesgate make this bargain.

Dial M for Murder offers a delicious Hitchcock morsel that gets a little lost in the glare of his higher-profile projects. There's nothing really wrong with the movie; it's just that it isn't one of those immortal movies from a legendary director. It's not North By Northwest, Notorious or Rear Window.

There's still plenty to appreciate here, though, starting with the performance by Milland. He really runs with the character, completely understating his menace and evil intentions and totally emphasizing his unflappability, all the way to the bitter end. At the core, Milland is a serpentine coward, but thanks to Hitch's direction and Frederick Knott's script, the ebb and flow of the audience sympathies never finds us completely rooting against Wendice until the end. It's one of the most unique qualities in this film, that movement of sympathy over all of the characters. The only one I never found myself rooting for was Halliday, because Cummings plays him without any panache.

The film also features one of my all-time favorite actresses, the incomparably beautiful Kelly. Her performance seems a little theatrical here, a little exaggerated in spots, but as usual, she has a magnetic screen presence. In every movie I've seen her in, she's always imbued her roles with an intelligence and sense of humor that separates her from the usual "damsel in distress" types. She's put into some bizarre narrative situations, like the whole "litigation" scene, where there's really no way to succeed, which contributes to some of her stage-like performance.

As usual with Hitch films, there are some interesting visual themes, but they're pretty elementary. The main one is the way Hitch handles color and Margot. At the very outset, she's in a white linen dress sitting at breakfast with her husband. When she meets her paramour for the first time, even though they're no longer involved, she's in a red dress. The significance is the connotations of these colors. As the picture progresses, Margot's clothes become gray, dark, depressing, reflecting her possible fate.

No, it isn't exactly rocket science, but I like discovering these little tidbits about films that may not reveal themselves at first blush. One thing that did hit me pretty quickly is that Dial M for Murder doesn't deserve to be relegated to the second class of Hitch films. It's suspenseful, tightly directed, true to its stage roots, and absolutely rewatchable. If this were any other director, it might be one of their crowning achievements, but when you're Alfred Hitchcock, it's just another entry in a long list of great suspense movies.
---
The Blu-ray Grades: Picture C/ Audio C+/ Bonus C-
---
Dial M for Murder appears in an aspect ratio of 1.85:1 on this Blu-ray Disc. Expect a consistently inconsistent image here.
Sharpness displayed many of the ups and downs. At its best, the movie could appear fairly concise and well-defined, but many exceptions occurred. These soft spots cropped up without much rhyme or reason; I couldn't specify any "usual suspects", as I noticed no discernible pattern to the fuzzy elements. I'd say that the majority of the film displayed pretty good delineation, but I found much more softness than usual.
Originally filmed 3D, I wondered if the issues with definition resulted from that process. Almost entirely filmed on an apartment set, Dial M lacked many of the process shots that could "ugly up" other Hitchcock offerings, so I would've expected more consistent accuracy. This makes me wonder if the 3D cameras led to the many soft shots.
Whatever the case, the ups and downs could be distracting, and occasional – but prominent – edge haloes also occurred. Those weren't frequent, and I suspect they were another artifact of the original photography, but they still could be rather strong. At least I noticed no jaggies or moiré effects, and print flaws were absent. The film looked grainy but didn't have specks, marks or other concerns.
In terms of colors, Dial M tended toward a somewhat brownish tint not atypical for films of the era. Overall, the hues looked fine; they didn't dazzle but they showed fairly good reproduction and clarity. Blacks came across as pretty deep and dark, and shadows demonstrated positive visibility; a few of them threatened to become a bit opaque, but those weren't a real issue. The softness remained the primary problem here and led me to give the image a "C".
Note that prior Region One Dial M DVDs used a 1.33:1 aspect ratio, but some other areas went with 1.85:1. I did a little digging around and found good support for 1.85:1 as the original/correct aspect ratio. I certainly saw nothing that led me to believe that any cropping affected the Blu-ray's presentation; it looked quite well-composed.
As for the film's monaural soundtrack, it seemed perfectly acceptable given the age of the material. Speech could be a bit reedy, but the lines were always intelligible and seemed to be reasonably natural. Music also demonstrated a slightly shrill quality but usually gave us adequate range and clarity.
Effects fell into the same category, as they lacked much heft but represented the elements in a positive manner. No distractions from source noise occurred. All in all, I felt pleased with the track, as it appeared fine for its era.
In terms of extras, the major attraction here comes from the presence of both the 3D and 2D versions of Dial M. Because I don't own a 3D TV, I can't comment on that presentation, but I needed to mention its presence, as I believe this marks its home video debut.
In addition to the film's trailer, we get a documentary called Hitchcock and Dial M. It runs 21 minutes, 37 seconds and presents comments from filmmakers M. Night Shyamalan, Richard Franklin and Peter Bogdanovich, film historian Robert Osborne, Hitchcock's daughter Pat, film historian Richard Schickel, and writer/actor Nat Benchley. The show discusses why Hitchcock took the project, story/tone/themes, filmmaking techniques, cast, characters and performances, and some retrospective thoughts.
Rather than provide a behind-the-scenes "here's how the film was made" documentary, this one tends toward the "appreciation" category. That doesn't make it bad, of course, as the show offers a reasonably interesting look at the subject. It's just not the world's most informative program, so don't expect lots of useful details about the production.
Though not one of Hitchcock's most prominent "classics", Dial M For Murder still delivers an effective experience. It provides a tight little murder story with plenty of good twists and turns. The Blu-ray delivers erratic visuals and average audio plus a short documentary and the film's 3D version for those equipped to watch it. I like the movie but can't state that this is a great presentation, as the up and down picture quality gives me some pause.
To rate this film visit the original review of DIAL M FOR MURDER